Piggyback clinical studies are a clever way to gather and analyze a wide range of data. They let us collect health economic data alongside clinical data, all at the same time. These studies have their own set of advantages and challenges, but they can be especially helpful for start-ups and companies with products that are still in the pre-market stage.
What are "piggyback" clinical studies?
Piggyback clinical trials collect health economic data alongside clinical data. These studies can offer several benefits to pharma and medical device companies, including:
These trials can be cost-effective by enabling collection of health economic data using the same trial infrastructure and resources that are already in place for the clinical trial. 
In addition, because the data is collected at the same time, the sponsors can gain real-time insights into the economic impact of the intervention under study. The cost-effectiveness data can be analysed and used to inform decision-making during the trial itself or shortly after its completion.
By collecting health economic data alongside clinical data, piggyback trials can ensure that the economic data is directly relevant to the specific patient population and intervention being studied. 
This can enhance the accuracy and relevance of the economic data, as it is collected in the same context as the clinical data, minimising potential sources of bias or confounding.
Enhanced data quality & integrated analysis
Piggyback trials make it possible to combine clinical and health economic data in one analysis. This approach gives us a more complete and overall understanding of the intervention's value.
By using integrated analysis, we can better evaluate the intervention's cost-effectiveness, budget impact, and other economic outcomes. This method considers both clinical and economic factors, resulting in a more thorough assessment.
The 4 main challenges of piggyback clinical studies
Designing piggyback clinical studies can be challenging due to the need to balance the collection of clinical and health economic data, ensure patient safety, and maximise efficiency.
Because clinical trials are often artificial in nature – not reflective of real-world patient populations or patient treatment pathways – it is important to address areas of bias and risks to generalisability. For example, economic data may lack statistical power because the number of patients included in the trial is dependent mainly on clinical outcomes.



In order to collect relevant economic and quality-of-life data during the clinical study, it is important to consider not only the study end points, but also time points for collection of the data.



The variability in outcomes between patients and settings can be a significant challenge for conducting economic evaluations. The ability to extrapolate findings from a clinical trial to other populations or settings can be limited.



Cost data collection: Collecting accurate cost data can be challenging, as it requires detailed information on resource use, prices, and other cost-related factors. This information can be difficult to obtain, particularly in low-resource settings or for interventions that involve multiple providers or institutions.
The benefits for medical device and pharma companies
Piggyback clinical studies provide a means to gather comprehensive data and insights early in the product development cycle, helping to accelerate innovation and bring new products to market faster.
Pharma and medical device companies can achieve significant cost savings by collecting multiple types of data at once, rather than running studies separately.
These studies can provide valuable insights into the clinical and economic impact of new products and therapies, enabling companies to optimise their approaches and maximise their chances of success.
The combined data can help with marketing efforts by providing a more comprehensive picture of a treatment's value proposition.
Reimbursement applications and Health Technology Assessments (HTA) require data not only on effectiveness of new medical treatments and technologies, but also the cost-effectiveness. Companies must be able to justify the cost of their products and ideally, demonstrate value for money compared to competitors.
Collecting cost-effectiveness data early, during the clinical trial stage, can speed a company's efforts to get reimbursement for their product. This can be a particularly important step for medical device start-ups and companies seeking DiGA status in Germany.
Piggyback Clinical Studies: Real-World Examples
Here are some recent examples of clinical studies, where health economic data was collected during the clinical trial.
Cost-effectiveness data were collected alongside a multicenter RCT on laparoscopic vs open gastrectomy for resectable gastric adenocarcinoma in 10 Dutch tertiary referral centers.
An economic evaluation was conducted alongside a multicenter RCT at six medical centers performing corneal transplantation surgery in the Netherlands.
A single-blind two-arm 1:1 RCT to investigate both the effectiveness and cost-effectiveness of a blended physiotherapy program for ST, including a smartphone application designed to increase exercise therapy compliance and provide tinnitus counselling.
An RCT assessing the clinical and cost-effectiveness of the Journeying through Dementia (JtD) intervention compared to usual care.
An RCT designed to investigate the cost-effectiveness of exercise therapy in conjunction with the general practitioner's (GP) care, compared to GP care alone, for patients with hip OA.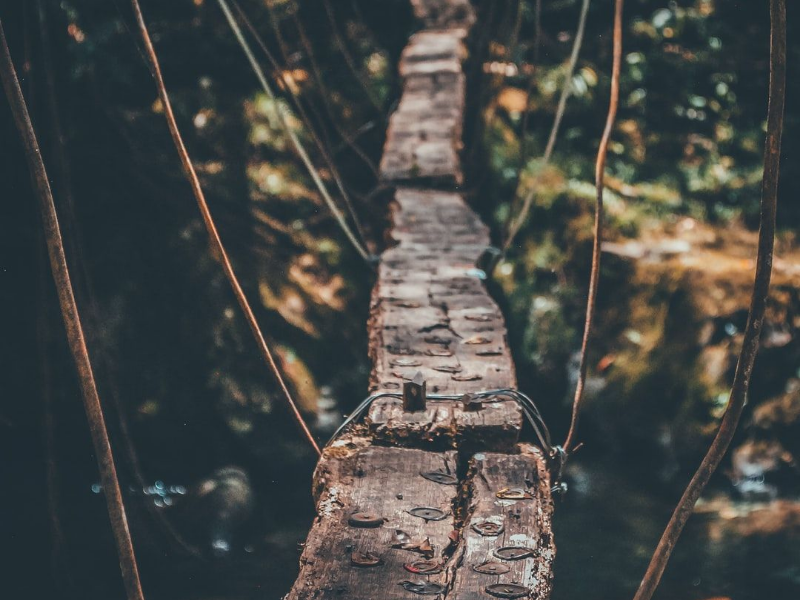 "... it is important that the economic investigator contributes to the design of the study to ensure that the trial will provide the data necessary for a high-quality economic evaluation."
Best practices for designing piggyback clinical trials
Identify appropriate endpoints
When designing piggyback clinical studies, it is important to select endpoints that are relevant to both clinical and health economic outcomes, and align with regulatory requirements.
Maximise patient safety
Ensuring patient safety should always be a top priority when conducting piggyback clinical studies. This includes careful consideration of study design, informed consent, and data collection procedures.
Include experienced health economists
The inclusion of experienced health economists is critical to the success of piggyback clinical studies. Health economists can help to design studies that balance clinical and economic objectives and develop methodologies for data analysis.
Piggyback clinical studies offer an innovative approach to comprehensive data analysis, allowing for the collection of both clinical and health economic data in parallel. These studies offer a range of advantages for start-ups and companies, but also pose challenges in study design and implementation. Careful planning, attention to detail, and early collaboration between clinical and economic researchers is crucial. Addressing these challenges can help ensure that economic evaluations provide meaningful insights into the costs and benefits of healthcare interventions.
Interested? Contact us and we will gladly tell you more.
Further information:
Erkki Soini
CEO, Health economist
erkki.soini(at)esior.fi


Dr. Sandra Hänninen
Development Manager, Consultant
sandra.hanninen(at)esior.fi